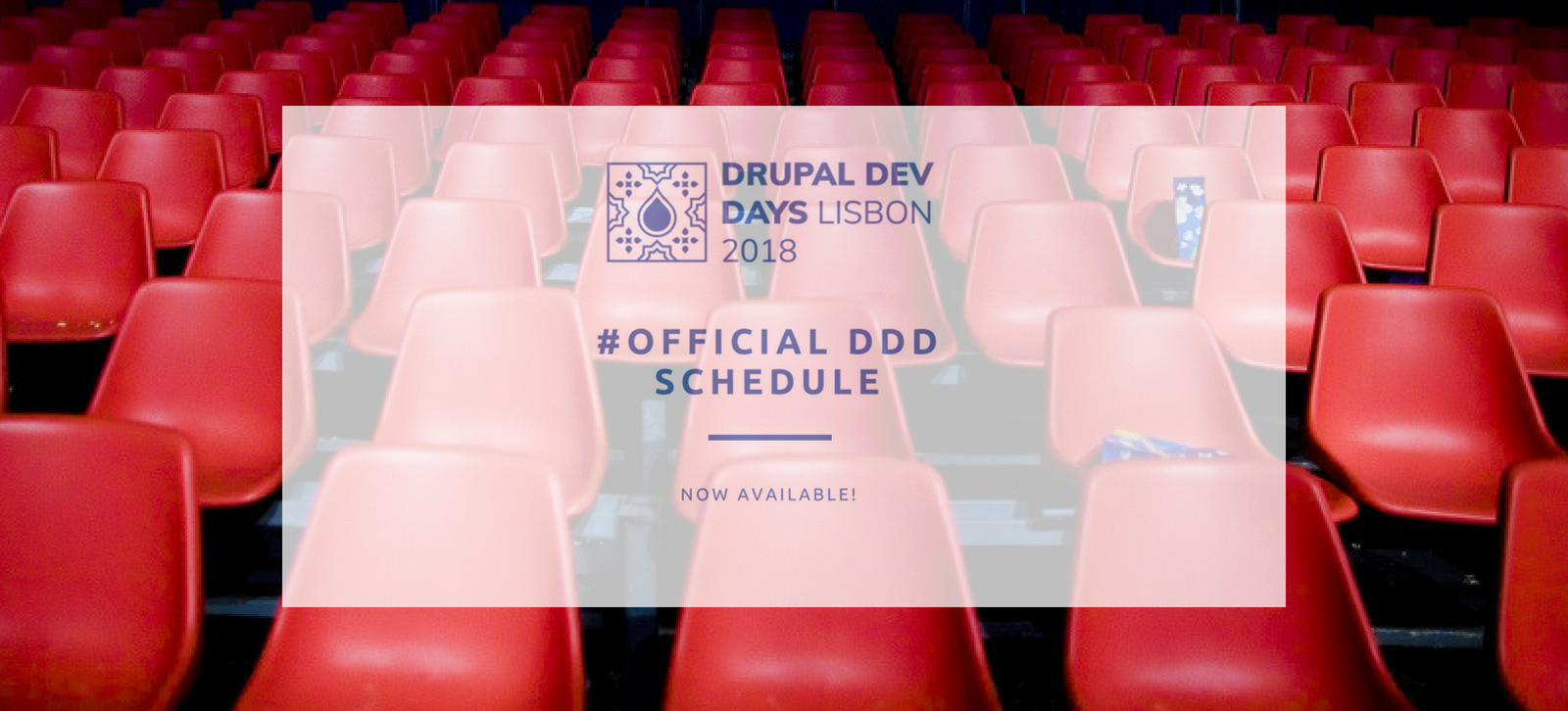 The schedule for DDD Lisbon has been released, which means: it's time to start the official countdown to 5 days of exciting sprints, workshops and sessions to broaden your Drupal horizons. 
Sessions will be available for a variety of levels, from beginner to advanced. Be sure to check our prestigious panel of speakers, which includes Rachel Lawson (Drupal Association's Community Liaison), Bojan Živanović (Development Lead @ Commerce Guys), Preston So (Director of Research and Innovation at Acquia), Gábor Hojtsy (Drupal 8 multilingual initiative lead) and many other important contributors.
DDD attendees can also count on plenty of social activities in and around Lisbon. Unfortunately, Drupal Surf Camp, on the weekend before the main event, is now full, but you can still sign up for the waiting list.
Be quick to buy the last available DDD tickets to be part of one of this year's biggest Drupal events! See you in Lisboa!