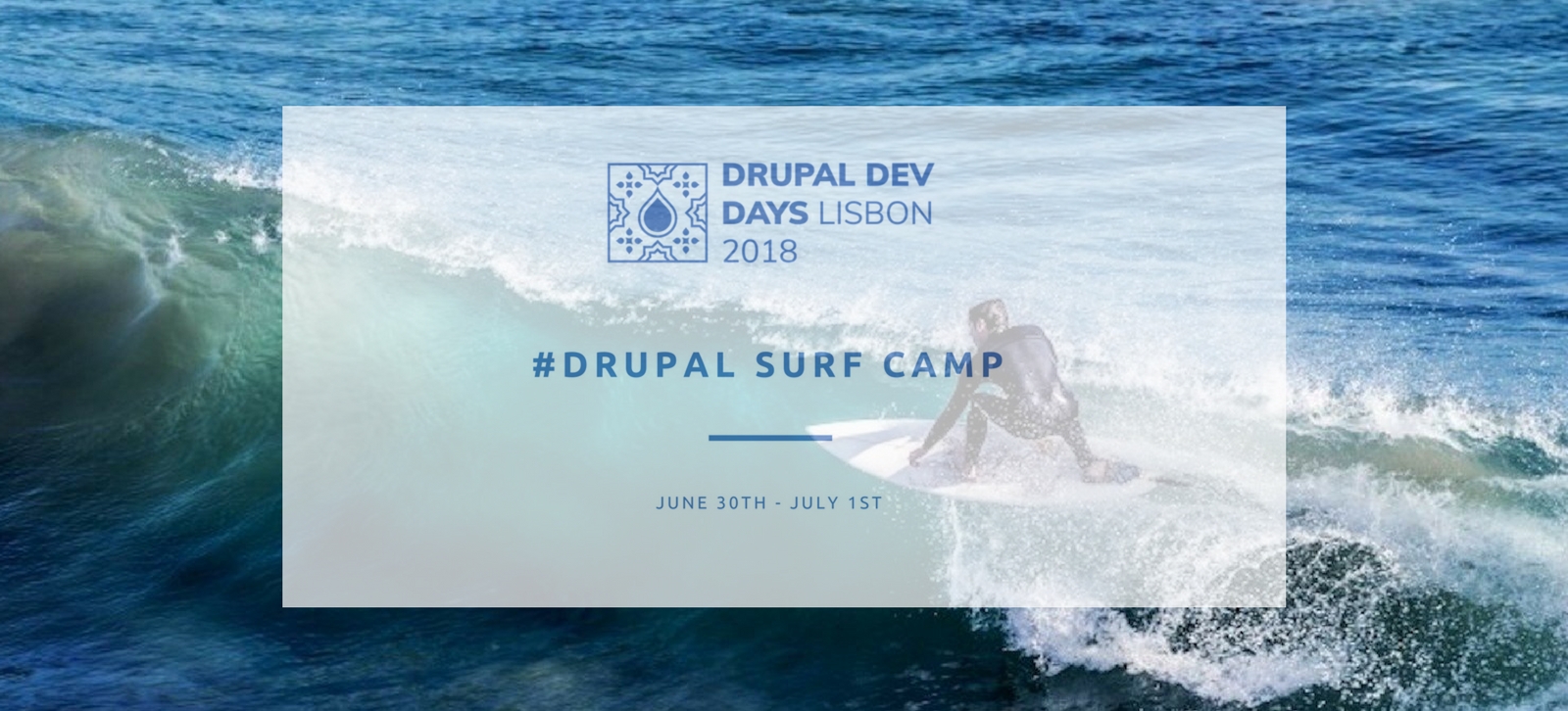 What better way to get the into the DDD spirit, than catching some waves and chilling with other Drupal folks?
Drupal Surf Camp will take place on the weekend before the main event, from Saturday 30th - Sunday July 1st, at the Tiago Pires Surf School, Ericeira. We've arranged 2 days of surf and Drupal gathering for any attendee interested in getting more out of their stay in Lisbon for DDD.
There is a hook, though: Drupal Surf Camp is limited to 20 people, so don't waist any time and sign up now! More information about the location, schedule and surf lessons is available here.
And don't worry about being a kook*. Just go with the flow and have some fun! 
*kook – A beginner surfer who gets in the way and doesn't know what they're doing.