Back to top
Friction
We spend our limited time contributing to one of biggest and most ambitious open source projects in the world.
Despite our best efforts, our work can sometimes be deeply annoying to both end-users and other developers.
What makes a piece of software hard to use or develop for?
How can we better identify pain points, and decide where to direct our efforts?
Which target audience do we help first?
In which direction has Drupal been evolving in 2018, and is it for the better?
The speaker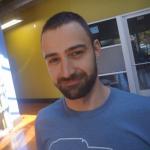 Bojan has been working with Drupal since 2007. He is known for his work on Views, Views Bulk Operations, Inline Entity Form, and many other contribs. He is currently coordinating the Composer initiative in Drupal core, and leading Drupal Commerce development at Commerce Guys.